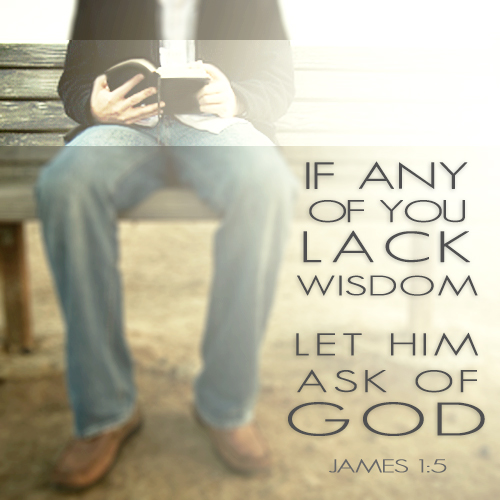 All of us need direction and guidance. Life is full of trials and decisions. Some choices are harder than others, but all of our actions work together to shape the course of our lives and the kind of people we become. As students now, you are learning how to manage your time in doing homework and studying. Each night and week, you must figure out how much time to spend on different assignments for different classes. Each season and year, you face choices about which sports teams to play on, which fine arts opportunities to pursue, and which clubs to join. You must also make choices in friends and friend groups. In middle and high school, friends have a powerful influence on how you think, talk, and act. Godly friends who are following Jesus can lead you on the path to life, while worldly and unsaved friends can lead you down the path to death. Even with your free time, you choose what to do: read (or so your teachers hope!), spend time with family, watch T.V., play games, browse social media, or work on hobbies like cooking, crafting, or keeping bees (yes, we a few NRCA families who do this!). The point is that even as students, you are constantly making decisions and whether you realize it or not, God is waiting for you to seek His help in those choices.
James tells us directly in today's passage that we should ask God for wisdom whenever we need it. The immediate context from verses 2-4 is probably wisdom in dealing with trials and difficult circumstances. But the truth is that in making all of our choices, we should ask God to lead us to do His will. The Bible gives us many clear instructions for much of what we need to know. For example, God tells us to love Him with all of our heart and to love our neighbors are ourselves. Those are the two greatest commandments and they should guide all of our interactions with others. God tells children to obey their parents, a commandment that when obeyed keeps you under the protection of people who are older and wiser than you and who love you very much. God tells us to remember the Sabbath day and keep it holy, not because He does not want us to have fun on Sundays but because He knows that we need one day a week to rest and refocus on our relationship with Him. This command should influence your decisions about which sports teams to play on, though sadly for many students it does not. You see, while God's Word may not give exact answers to every specific situation, it gives us basic principles to follow that often make the right choices more obvious than we would like to admit. And when the choice does come down to two or more options that all seem equally wise and godly, than we turn to God in prayer and let the Holy Spirit guide us through circumstances and the counsel of godly Christian mentors and friends.
But what if you don't want to follow what God's Word says? What if you ask God for advice but don't like the answer that you get? Well, then you are like the tragic person described in verses 6-8. Your unwillingness to obey God's Word and the leading of the Holy Spirit reveal that your heart is not wholly committed to God. Therefore, you cannot expect to receive wisdom from God. You see, wisdom is not just not knowing the right thing to do but also choosing to do it. If you find yourselves unwilling to submit your decisions to the Lord's guidance, you can expect to bounce around like a wave on the ocean, constantly moving one way and then the next with no firm direction in your life. The unstable life is the foolish life that leads only to sorrow and suffering. Our prayer for you is that you will instead choose to submit to God and follow His path of wisdom. That is the road that leads to joy, peace, and life. Ask God to guide you in every decision, and be ready to do what he says.
The Text
5 If any of you lacks wisdom, you should ask God, who gives generously to all without finding fault, and it will be given to you. 6 But when you ask, you must believe and not doubt, because the one who doubts is like a wave of the sea, blown and tossed by the wind. 7 That person should not expect to receive anything from the Lord. 8 Such a person is double-minded and unstable in all they do.
Questions to Think About
In what areas of life or with what decisions do you need to ask for God's wisdom right now?
Have you ever been tempted to doubt God's love, power, or wisdom when it comes to what has been going on in your life? What happened?
What commands of Scripture have you found difficult to obey this school year?
In Christ,
Mr. Reel